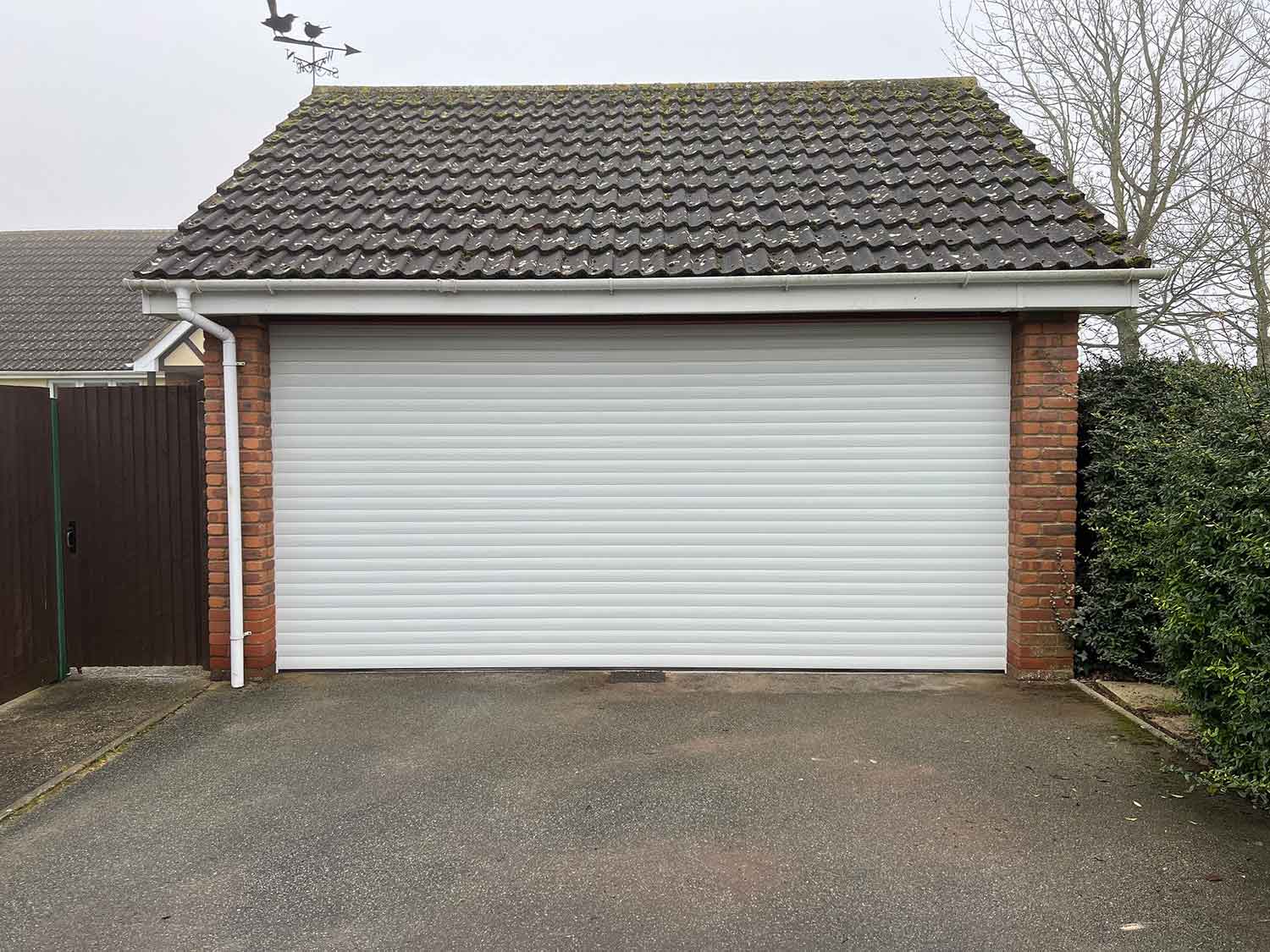 The benefits of having our Deluxe 77 doors fitted
You get additional strength and security with our Deluxe models and we recommend them if your garage has integrated access to your home.
It is also better if you store other valuable equipment aside from vehicles in your garage.
Our cheaper 55 model is really only suitable for people on a very limited budget and whose garage is a stand-alone type.
The Deluxe door is three times the thickness of the cheaper model and comes with a safety edge as standard.
With a maximum opening width of 16ft, it is well suited for single, large or double-sized garages.
Additional benefits are the supply of two remote controls as standard and a touch sensitive safety device whereby it will stop and return to open if you touch it while it is operating.
There is also an alarm built into it.
The doors are doors are available in a range of colours and with a number of optional extra features and safety functions to ensure ease of use and an attractive aesthetic.