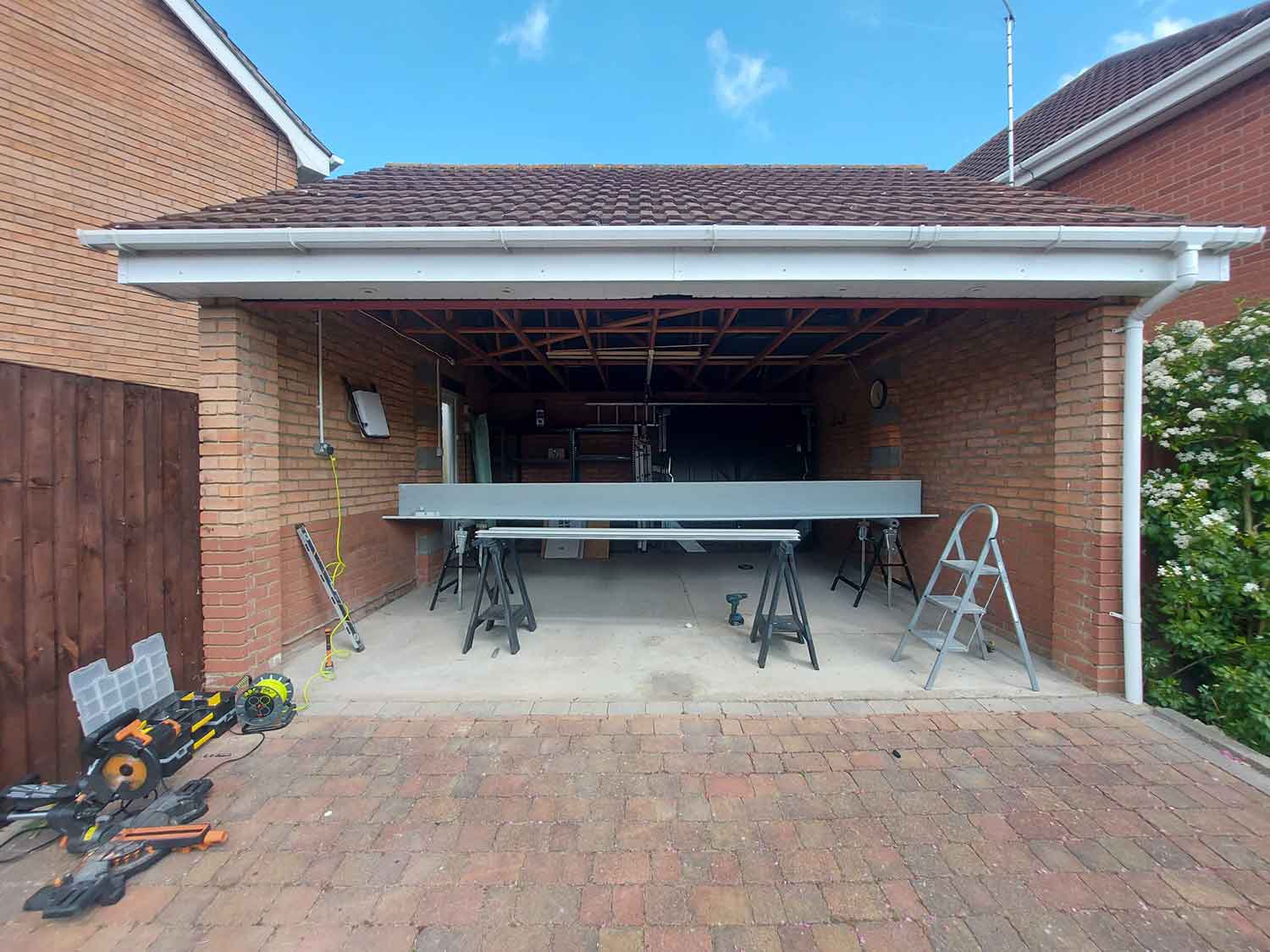 Can double garage doors be altered to remove the central pillar?
We are often asked to alter double garage doors to remove the central pillar, something that very few door fitters are willing to take on.
It can be done, but it depends very much on the garage construction and we usually employ builders to ensure it can be done correctly and will be structurally sound.
Fitting does depend on what the doors are sitting on and the type of existing doors.
Either way it can be done, although the modifications will depend on the original construction.
Fortunately, we have a good, experienced team of builders who can carry out our work.
Do get in touch if this is something you would be interested in.